FAQ
Hey there! We know you probably have a few questions about our rentals and planning your Banff holiday, we're here to help. Read through out frequently asked questions and if we haven't answered it, please stop by or give us a call (403)762-0547
Do I need a credit card?
Simply put, yes. We don't accept cash deposits, all rentals require a credit card.
Where can I go?
Where can't you go? All jokes aside, Banff National Park is chock full of some incredible places to ride. From road biking, trail riding and mountain biking, there will definitely be something for you in the area. Feel free to speak with one of our friendly local team members, they would be more than happy to suggest some of their faves!
Can I reserve ahead of time?
We strictly operate on a first come, first serve basis. We have plenty of stock available but we highly,  recommend coming in early on busy days to make sure you don't miss out!
What is included?
Rental costs include the Bike itself (no kidding), a helmet and a bike lock too. For good measure, the bikes come with a small tire repair kit and a water bottle holder.
Do I have to wear a helmet?
If you're over the age of 18 you don't HAVE to, but you only get one noodle so we highly recommend protecting it. Those under 18 must wear helmets without exception (it's the law).
What happens if my bike breaks?
You'll get a tire repair kit with your rental that should cover most issues, but if something more serious happens you can give us a call! Depending on staffing and vehicle availability we can sometimes make our way out to you. Sometimes chains come off and sometimes bikes break and if this happens on a trail, it will be your responsibility to get the bike back to the nearest road.
Can I rent a bike overnight?
We don't allow overnight rentals, our bikes are like our children, we like them to come home at the end of the day.
What is the maximum length of time you can rent a bike for?
If you get in as soon as we open, you can rent the bike until we close at the end of the day! Our hours vary, so make sure you ask us before you leave.
Can I bring my own pedals?
Do the bikes have baskets?
We don't have any Bikes with baskets on them, our regular bikes do have water bottle holders and our E-Bikes have small bar bags.
Do you have Bear Spray to rent?
We most definitely do! We recommend having Bear Spray on you whenever you're hiking in the national park. In fact, we really REALLY recommend it. Bear Spray is available for $10 a day (day rate is store opening hours), we also require ID and a credit card for rental, and a signature on a waiver. If you do not know how to use bear spray, one of our members of staff can give you a quick run through of how it is used!
What do I need to be able to rent from Ultimate?
You will need a Credit Card or a Debit Card in order to provide our mandatory deposit. Anyone under the age of 18 will require a parent/guardian present.
Do I need to make a reservation?
While reservations are not required, we do recommend them! Particularly during busy times, booking ahead can help to speed up your fitting. However if you want to have a more in depth chat with our staff about what you're looking for, you are always welcome to simply stop in.
When can I pick up my equipment?
We accept fittings from 2pm onwards, so in order to keep your stress levels low you can pick up your rentals the day before you are due to hit the slopes!
How do I get hotel delivery?
Simply speak with one of our staff members when you are getting fitted and we will be able to arrange a delivery in the Evening. While subject to staff and availability, we do usually offer hotel delivery AFTER you have completed your fitting.
Do I have to return my equipment to the store?
We ask that all rental equipment is returned to us before closing time. If you had arranged for a hotel drop off previously, you can simply leave them with the front desk staff and we will arrange a collection.
Do you need everyone that is renting to be present?
Yep! To make sure that everyone gets peace of mind and a comfortable day out, we need to fit everyone individually. Also there's some business-y stuff we need, like a signed liability waiver.
How do I extend my rental days?
We always love to hear this! If you need just a bit more time just give us a call or come in and let us know. As long as we have availability, it shouldn't be an issue.
If I have my own Ski/Snowboard/Boots, do I need to bring them when I'm getting fitted?
Most definitely! We want to make sure that everything fits and works properly BEFORE you get into it. If you have boots, but want to rent Skis/Snowboard, we need to make sure that the rental equipment fits. If you have a Snowboard or Skis but need to rent Boots, please bring your equipment with you.
Can I rent gloves and goggles from Ultimate?
We don't have any gloves or goggles for rent. We do have some for purchase though!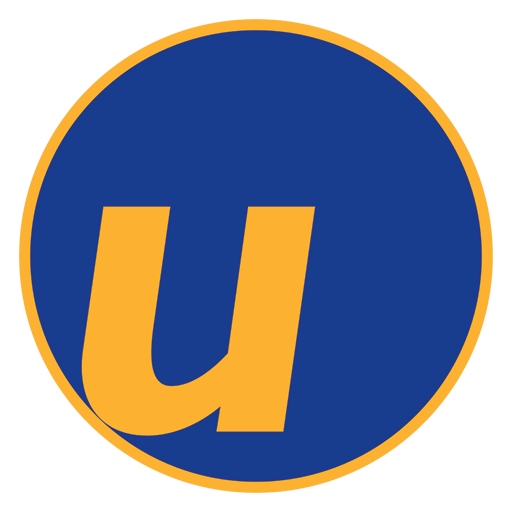 Ultimate Sports
206 Banff Avenue
Caribou Corner Mall
PO Box 1070,
Banff, Alberta, T1L 1H8
Hours
8:00 am - 8:00 pm Sun
8:00 am - 8:00 pm Mon
8:00 am - 8:00 pm Tues
8:00 am - 8:00 pm Wed
8:00 am - 8:00 pm Thurs
8:00 am - 8:00 pm Fri
8:00 am - 8:00 pm Sat