Rental
Call or visit us in store at 1-866 SKI RIDE
Retail
From bear spray to backpacks
Ultimate Sports Banff
Ultimate Sports is located in the heart of downtown Banff in the world famous Banff National Park.
Summer with Ultimate is focused getting out to ride on the Banff Lake Louise extensive trail network. We stock the full range of Scott bikes that can go for a leisurely cruise with the whole family, or full suspension trail bikes for adventures on the Banff area trails. Try one of the new e-bikes that have a motor assist to go even farther!
Our retail store also stocks a wide range of accessories and outer wear for hiking, biking, and staying warm and dry in the Bow Valley for whatever fun you have planned.
Come see us in store and get adventuring!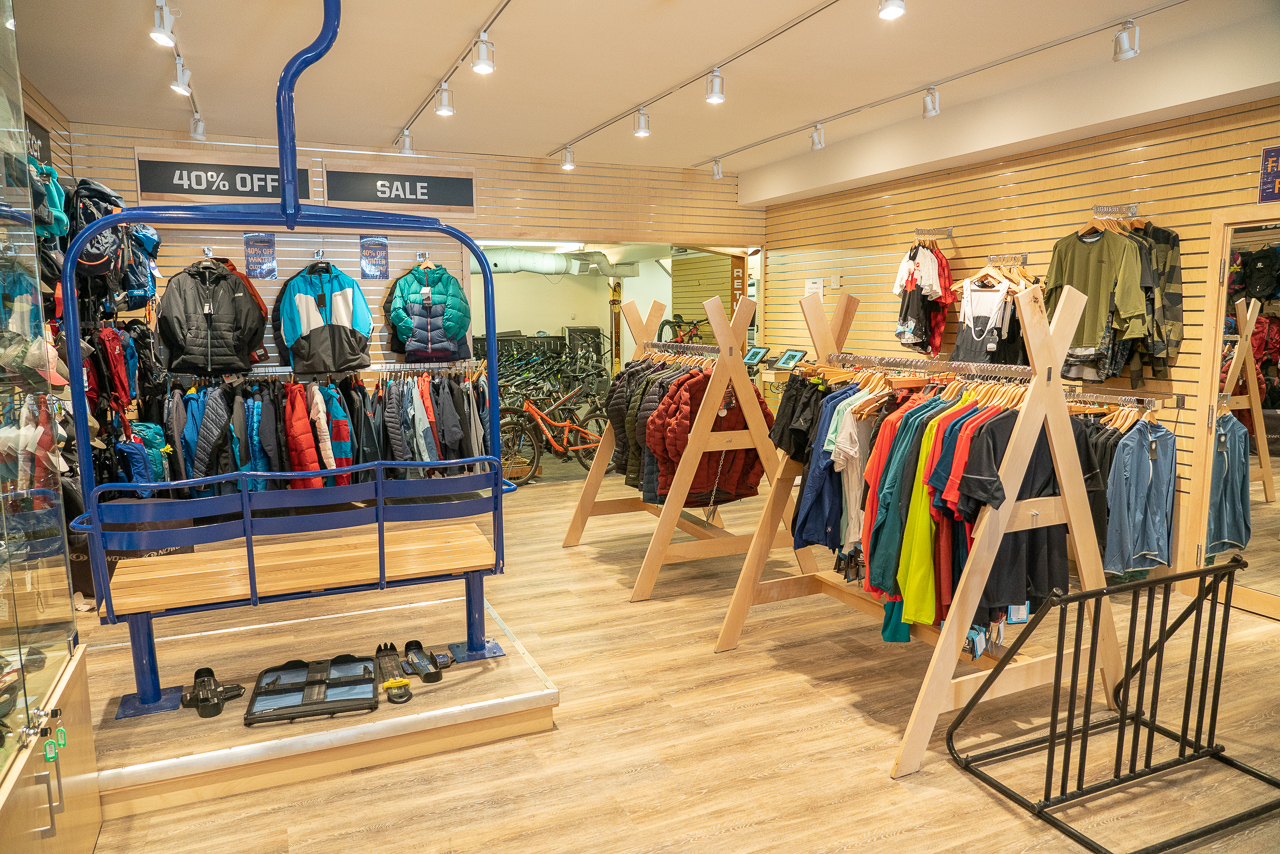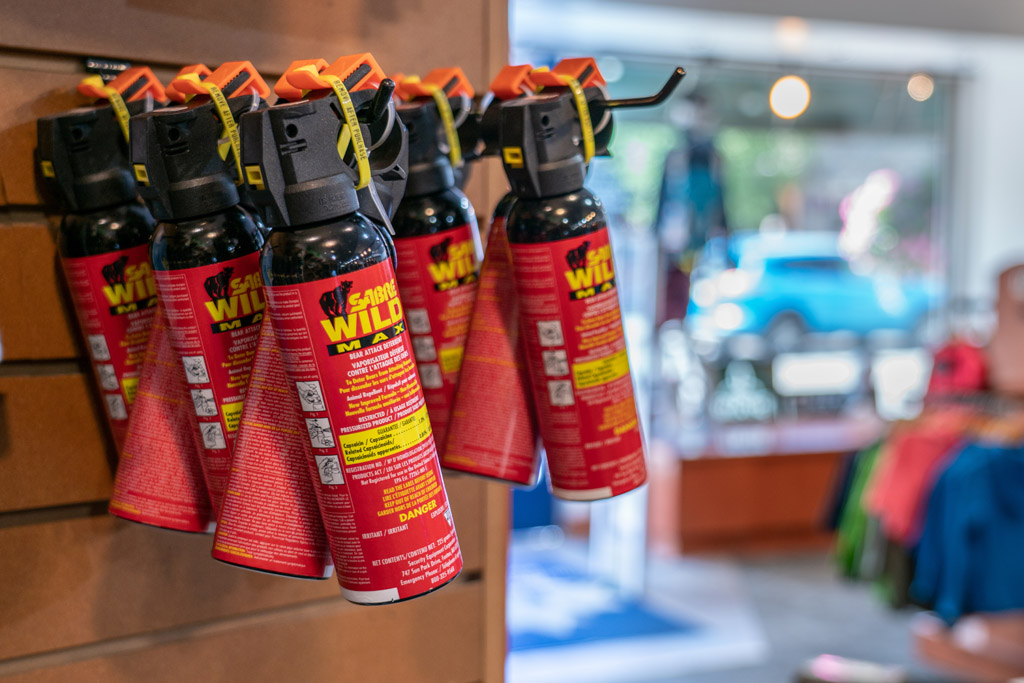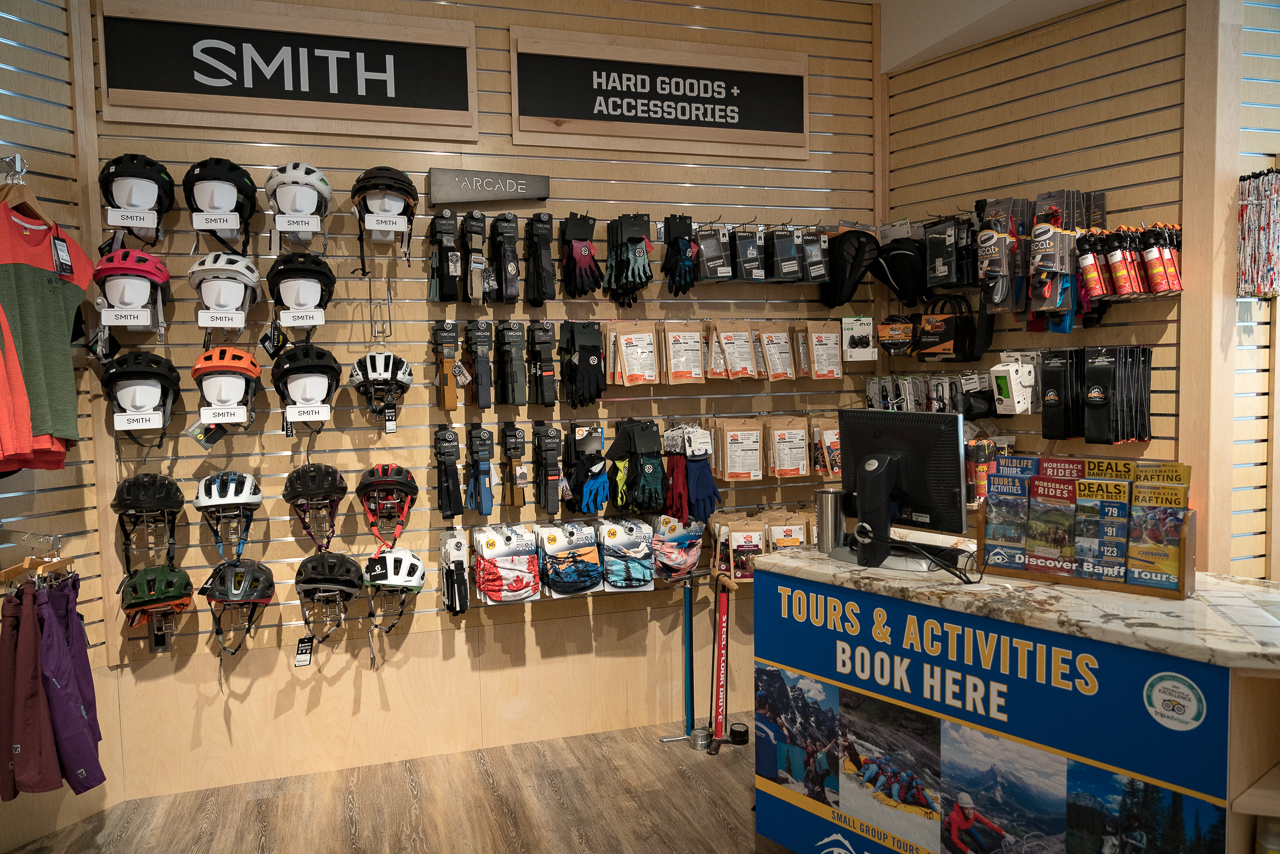 Bicycles
Bike rentals are on a first come first served basis. A credit card is required for all rentals.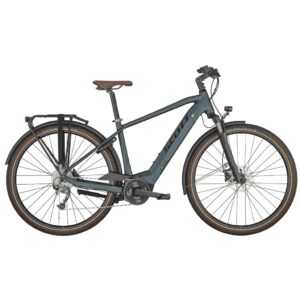 Bosch powered, this comfortable E bike can be taken along the Bow Valley Parkway / Legacy Trail. A quick tour of Banff will be effortless on this bike.
Rental Rates
2 Hour

$42.00
3 Hour

$63.00
Full Day

$89.00
Scott Full Suspension – Spark 970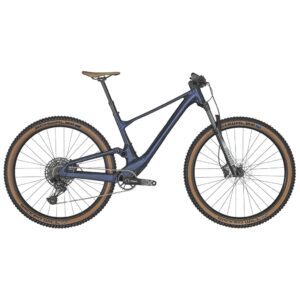 Want to see what mountain bike trails Banff has to offer, this bike is fast, lightweight and ultra capable on all sorts of terrain.
Rental Rates
2 Hour

$38.00
3 Hour

$57.00
Full Day

$76.00
Scott Hybrid – Sub Cross 40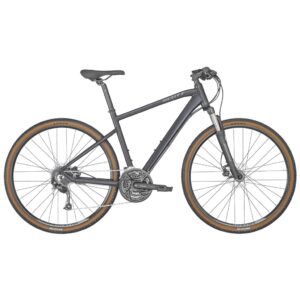 Available in men's and women's, this comfortable hybrid bike with disc brakes and plenty of gears, make it the perfect bike to see the sights on.
Rental Rates
2 Hour

$28.00
3 Hour

$42.00
Full Day

$56.00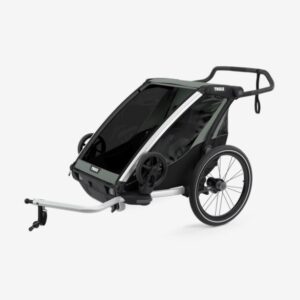 Thule Chariot Lite 2 – Don't let your little ones stop you from exploring Banff. Can fit 2 small children. Weight capacity 2 x 47lbs
Rental Rates
Per Hour
$12.00
2 Hour

$24.00
3 Hour

$36.00
Full Day

$48.00
Scott Scale – Youth 20 or 24″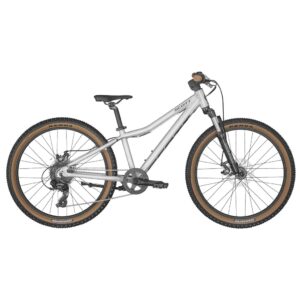 Front suspension and disc brakes ensures that your kid is ready to hit the trails with you!
Rental Rates
Per Hour
$8.00
2 Hour

$16.00
3 Hour

$24.00
Full Day

$32.00
Scott Speedster Road Bike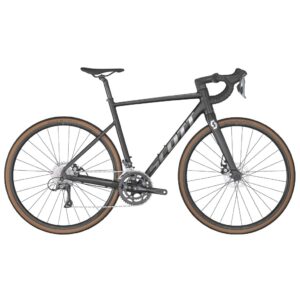 Light and agile alloy road bike. A quick loop of Minnewanka, the Bow Valley Parkway or Legacy trail, the opportunities are endless on the Speedster.
Rental Rates
2 Hour

$30.00
3 Hour

$45.00
Full Day

$60.00
Trail a bike – Family hitch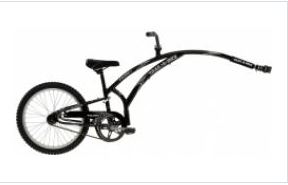 Sturdy steel hitch which works with most seatposts. It is the perfect way to get younger kids out for a ride with the whole family.
Rental Rates
Per Hour
$5.00
2 Hour

$10.00
3 Hour

$15.00
Full Day

$20.00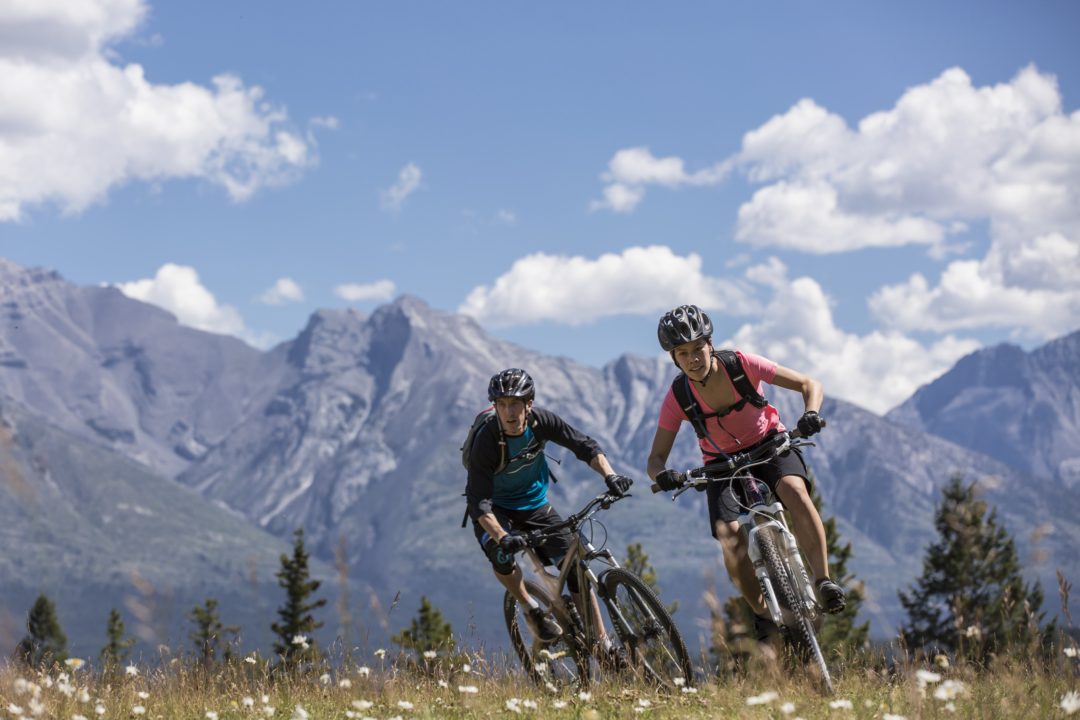 Looking to book for the upcoming winter season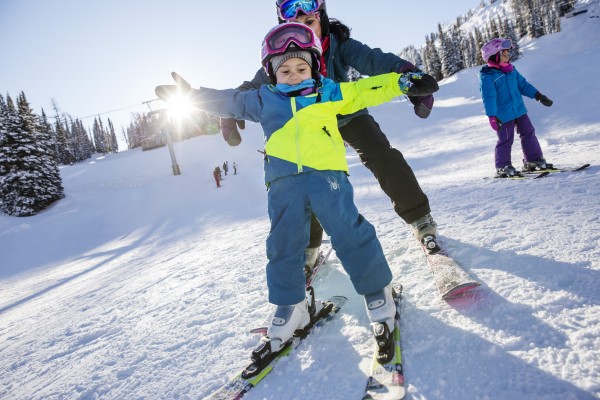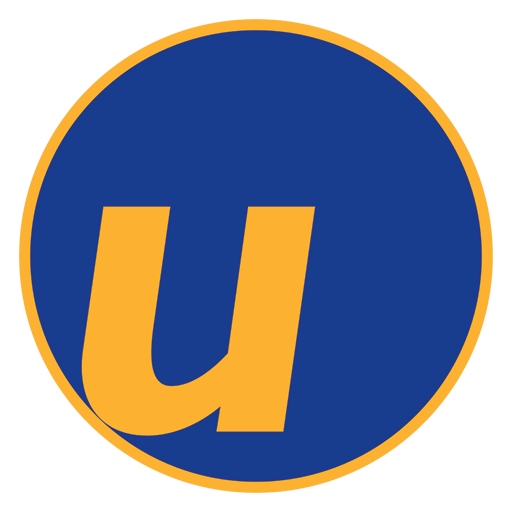 Ultimate Sports
206 Banff Avenue
PO Box 1070
Banff, Alberta
T1L 1H8
1.866.SKI.RIDE
1.403.762.0547