Ultimate Sports Summer
Summer with Ultimate is focused getting out to ride on the Banff Lake Louise extensive trail network. We stock the full range of Scott bikes that can go for a leisurely cruise with the whole family, or full suspension trail bikes for adventures on the Banff area trails. Try one of the new e-bikes that have a motor assist to go even farther!
Our retail store also stocks a wide range of accessories and outer wear for hiking, biking, and staying warm and dry in the Bow Valley for whatever fun you have planned.
Come see us in store and get adventuring!
Bike Rentals
Visit us in person, bike rentals are on a first come first served basis. 
A valid credit card is required for all our rentals. 
We are more than just bikes
We are locals who love to explore Banff too. At Ultimate Sports we rent more than just bikes, we rent hiking poles, bear spray, and accessories to make hiking, biking and getting around Banff National Park fun and include the whole family.
Hiking Pole rentals

Bear Spray rentals

Trail a bike rentals

Chairiot  (for behind a bike) rentals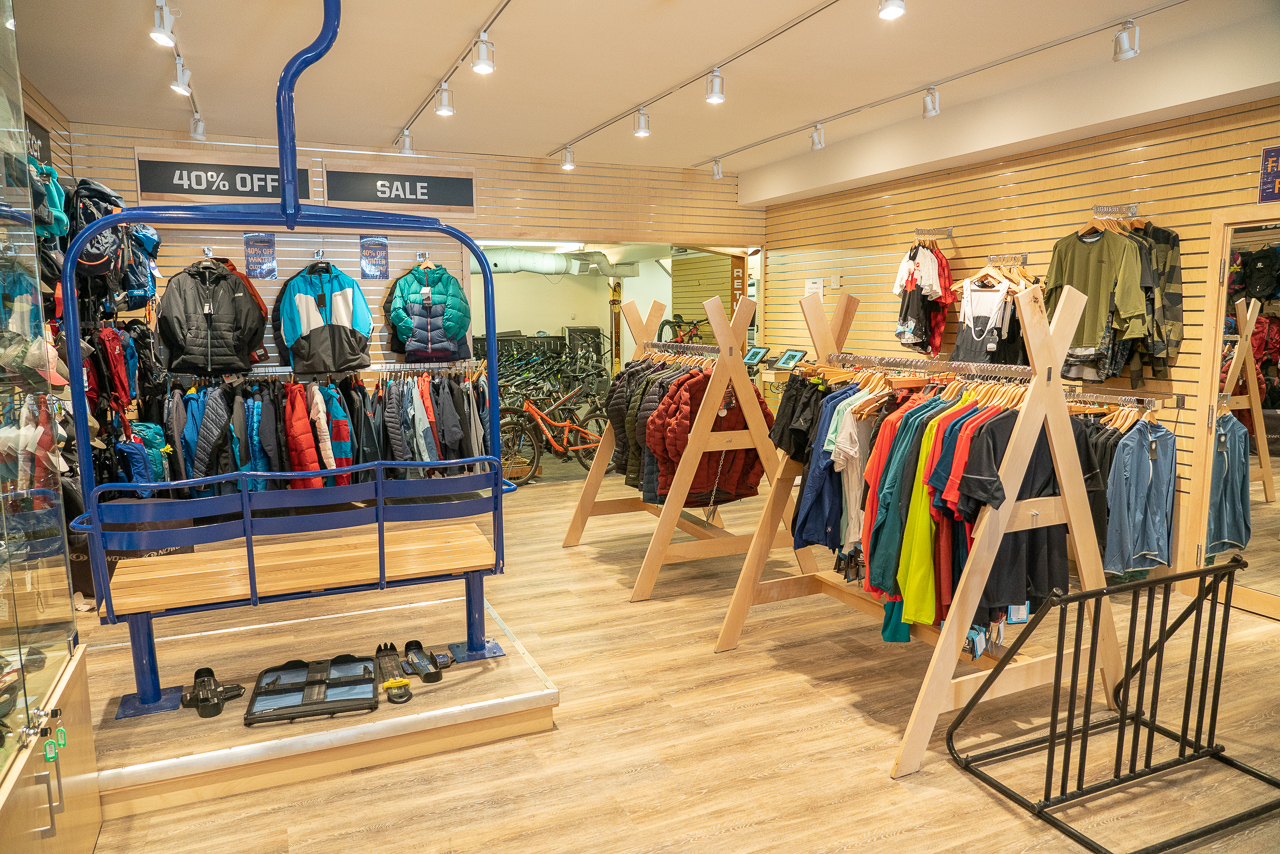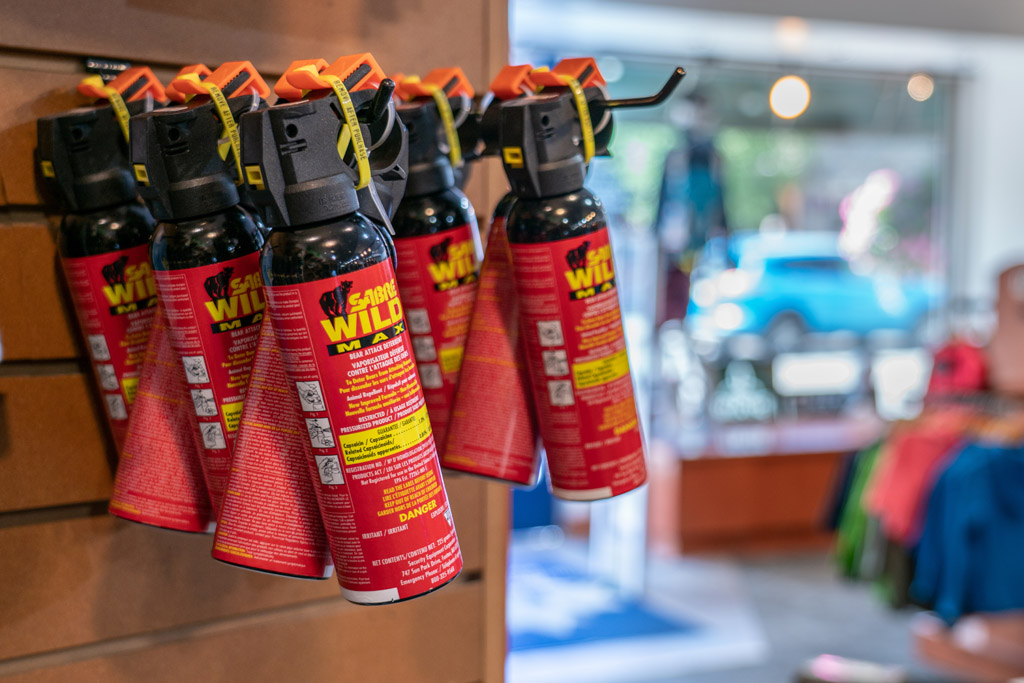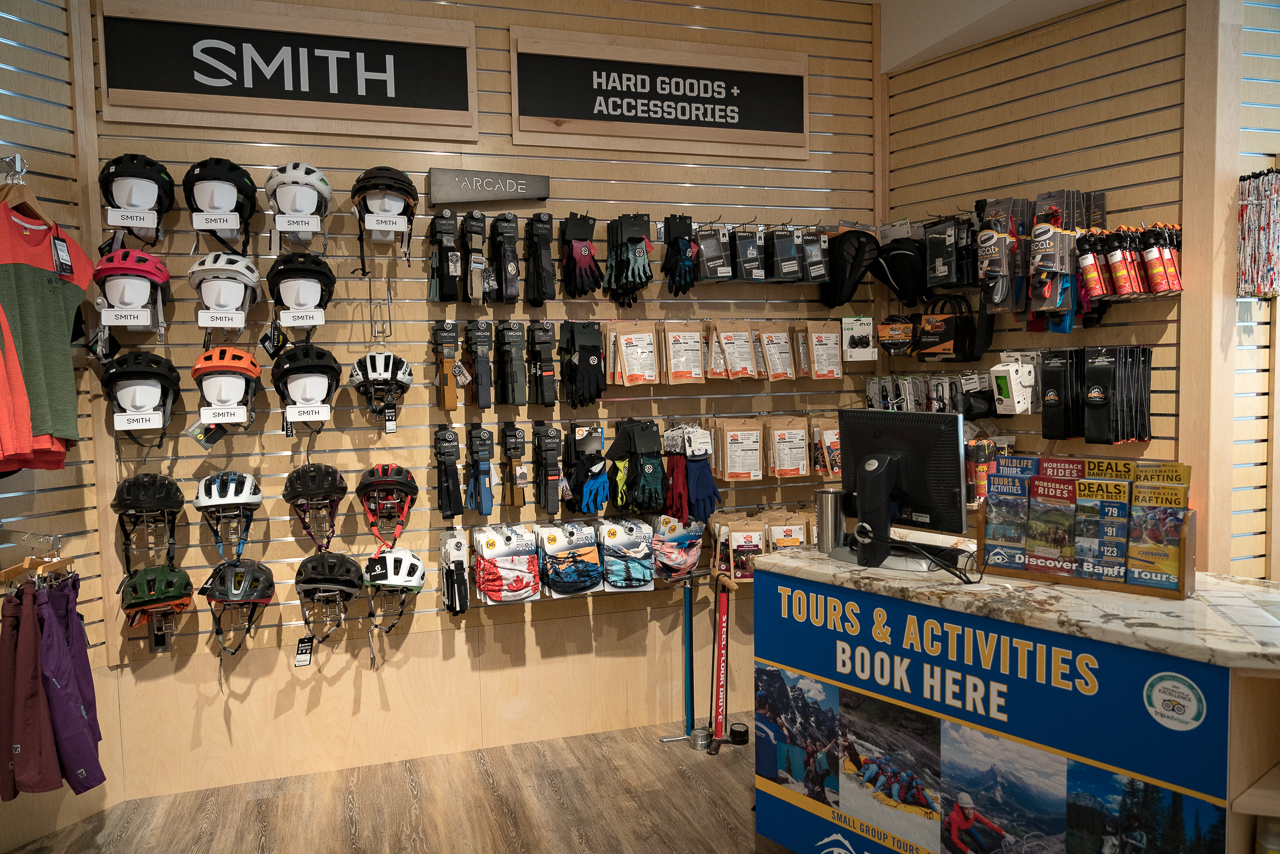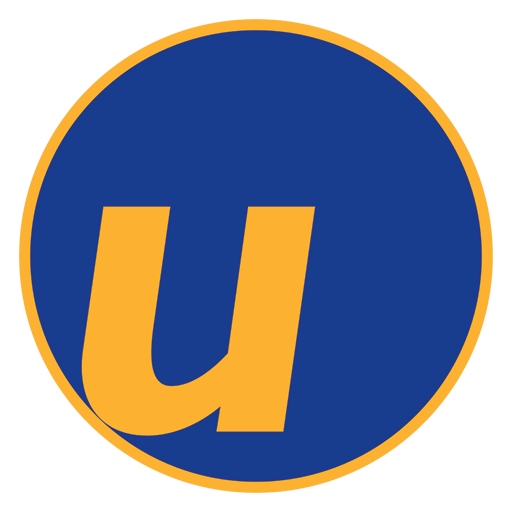 Ultimate Sports
206 Banff Avenue
Caribou Corner Mall
PO Box 1070,
Banff, Alberta, T1L 1H8
Hours
9:00 am - 8:00 pm Sun
9:00 am - 8:00 pm Mon
9:00 am - 8:00 pm Tues
9:00 am - 8:00 pm Wed
9:00 am - 8:00 pm Thurs
9:00 am - 9:00 pm Fri
9:00 am - 9:00 pm Sat